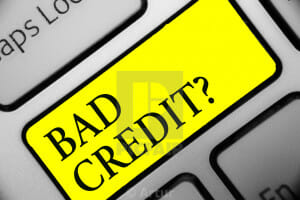 Bad Credit Loans
Bad credit loans are excellent if you are struggling to obtain credit the traditional way.
You can see how much a loan will cost you by using our loan calculator.  The slider selects the amount you'd like to borrow and how long for.  This provides a clear understanding of your loan figures.
The calculator will work out the monthly payments and the interest total for the loan amount.

Bad credit loans are usually for people with poor credit, however, they do appeal to the wider borrower with good credit history too.
Why PM Loans?
We are regulated by the FCA (Financial Conduct Authority) which means we comply with the integrity of the U.K. financial system.
At PM Loans we aim to provide the ultimate Bad credit loan service to all our customers who are central to how our business operates.
We lend fairly and have our customer's best interests at heart, which is why we have a transparent platform showing borrowers exactly what they are agreeing to.
How does it work?
It's a very simple process when it comes to taking out a bad credit loan with us here at PM Loans.
Here's our 3 step process:

We keep the process simple so that you can have a seamless experience and recommend others to us.
By simply choosing your amount and completing your application form, you could have your funds with you on the same day.
Can loans Improve your credit rating?
They absolutely can, your credit file marks payments you make against your loan and this can improve your credit score.
Why do people take out bad credit loans?
People often take out bad credit loans due to not having enough funds to cover a medical emergency, a car, boiler or house repair.
These types of loans are perfectly suited for those circumstances that occur in our everyday lives.
We understand the need, which is why we provide the perfect solutions to cover many of these situations.
Why was it difficult for me to get a loan before?
Difficulty getting a loan is primarily down to not having the funds to pay for bill, a current finance premium or you've defaulted on a standing order.
You have consistently missed payments and you've built up a backlog of debt that you just can't clear.
Lenders will look at all the information on your credit file to help them make lending decisions.
If any of the above features quite heavily then it's very unlikely you will be accepted for any credit in future.
What is a credit file?
A credit file is a report that holds all your historic and current financial details and commitments on you.
Based on your financial activity lenders will look at this information to decide whether or not you are a high or low-risk borrower.
Need a loan?
If you have decided that you can afford a payday loan and that you can pay it back on time, then why don't you calculate your requirements and apply with us here today: Appy Now