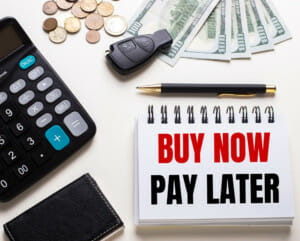 Buy Now, Pay Later – Is This Useful?
As you may have noticed plenty of online retailers and shops have begun interpreting different payment techniques into their routines, one of which includes buy now, pay later. You will typically see this in companies that may predominantly survive through online orders. Especially over the COVID-19 period, businesses have been spending time working on their online presence. This is to help them benefit and progress as quickly as possible. Many have been doing as much work as they can in order to make the process of conversion easier for their consumers. One of the multiple ways in which they have begun changing includes improving their payment techniques.
What is Buy Now, Pay Later?
Despite being around for many years, the method has recently been gaining more and more attention through advertisements and the media. The buy now, pay later technique is an agreement where you are able to purchase a product and pay for it using monthly installments. Over the past year the buy now, pay later idea has been adapted by various high street brands to make their payment options more varied.
Is It Useful?
Internet shopping has surged over the period of the pandemic with retailers receiving a huge boom in purchases. According to Statista, revenue in the e-commerce industry is projected to reach £80,678 million in 2021. Therefore proving that the predictions for growth rate are not decreasing.
When shopping online instead of in-store we are able to view a much wider selection of items. Consequently influencing us to add more to our baskets causing us as shoppers to spend more money. But, with job losses and furlough schemes not everyone has the same amount of spare cash to be spent. So, the buy now, pay later enables those struggling to pay all at once to have the same opportunity as those who can.
How Does It Work?
When you reach the checkout and you're preparing to pay, certain websites will offer this option. Some of the most popular providers include ClearPay and Klarna. Selecting the option and entering your details will allow the providers to do all of their necessary checks to ensure you are able to afford the products before agreeing. If accepted, they will then charge the first payment from your bank and the monthly payments will begin.
What Happens If I Miss Payments?
Just like payday loans and other repayment services, missing a payment is not something that is taken lightly. If you cannot make a payment due to a specific circumstance you must contact the lender immediately. Although, before applying for any kind of buy now, pay later scheme you must ensure that you can afford the repayments.
Are There Any Alternatives To Buy Now, Pay Later?
These techniques are very helpful in the grand scheme of payments, but they don't work for everyone or everything. Thankfully, there are plenty of alternatives that could be of interest to you.  One of the most common ways of borrowing money involves short term loans. These are small sums of money that are repaid over the course of 12 months. These loans should be borrowed for more important financial activities like essential bills or payments that cannot be avoided. However, similarly to the buy now, pay later method, they do not work for everyone. For more information, click here.