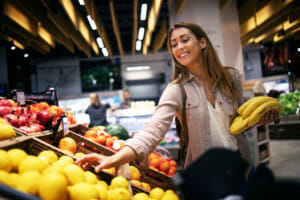 Eat Better On A Budget
We all go through phases of wanting to improve our lifestyles and begin implementing healthier choices into our lives. This could be through exercise, food, or even mindfulness. But, a lot of the time, there are many reasons why people go against the idea. One of the biggest aspects includes working on a personal budget and uneasy overspending habits. Even though some healthy foods are relatively cheap, we always end up spending much more money than we'd usually expect. After all, numerous small purchases soon add up and can create quite a large sum, often higher than your usual amounts.
However, eating clean and opting for healthier options doesn't always have to cost a fortune. There are many tips and hacks available that you could use to keep the shopping costs down when shopping for food. The hardest part of the process is identifying these tips, so, to help, here are a few ideas you could attempt to use next time you're due a trip to the supermarket. 
Think Seasonally
Keeping the cost as low as possible when shopping for healthier options can be quite strange. There are countless tips out there which will never have even crossed your mind. But,  to stick to a simpler beginning tip, we suggest working out what fruit and vegetable produce is in season and which isn't. Identifying the difference will give you a rough idea as to which items will be cheaper before you even arrive at the shop. Typically, the items that are easier to get hold of will be cheaper than those that are hard to find. So, perhaps throughout the summer months, you could throw different berries into your diet instead of citrus fruits, which are more popular throughout the winter.
Plan Ahead 
Planning ahead of time what you're going to purchase will spare you much inconvenience. Not planning your shopping trips generally is likely to take a turn for the worse when it comes to preventing overspending. But, the likelihood soon doubled when you have the opportunity to purchase whatever foods you may like. However, if you're certain you're ready to start eating healthier, planning ahead is the best thing you can do. This way, you're only picking up what you need for the upcoming days or weeks. Typically, instead of just randomly suggesting healthier foods you could buy, people will plan meals they'd be ready to cook before leaving.
Buying and Cooking In Bulk
Whether you are purchasing branded items or non-branded, buying in bulk tends to work out much cheaper than buying single, individual items repeatedly. This isn't always the case, however, for many consumable items often become more budget-friendly when larger amounts are purchased. Many companies offer deals when ordering online or from specific stores. For instance, buy one, get one free, or buy one, get 50% off. Normally, wholesalers will offer increased deals as your quantity increases, allowing you to get as much as possible for as little money as possible. Purchasing in bulk will also allow you to cook in bulk and prepare meals in advance. Making different meals and perhaps freezing them will enable you to cut down on the amount of time you spend cooking, the amount of money you're using, and the amount of stress created from overspending on food.
Overspending on unnecessary purchases can also lead to further stress and financial worry. Here at PM Loans, we can help support you with any financial emergencies you may experience. To learn more about payday loans, click here.