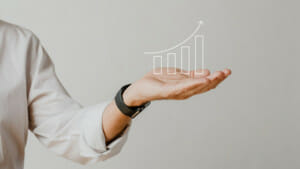 The Benefits of a Short Term Loan
Our finances are a difficult topic to handle, to budget and to talk about. It doesn't matter if you're great at handling your money or you're slightly on the opposite side with your management skills, either way, financial conversations with those around you can always be awkward at times. However, that does not mean you have to struggle in silence. There are plenty of ways you can find support online. For example, through direct help pages, information blogs, or just general debt help found on many websites. When struggling with your finances, one factor that many people consider is borrowing a short term loan. Short term loans can be easy, simple, and effective if borrowed in the correct way and for the right reasons. But, if they are used at the wrong times, you could find yourself with even more unwanted debt building up.
What is a short term loan?
A short term loan is an unsecured, small sum of money, often ranging from £50-£1,500, that is borrowed for personal reasons, often regarding financial emergencies. They earn their name through their low durations. Here at PM Loans, we offer short term loans from 2–12 months, therefore, keeping the process as fast and efficient as possible.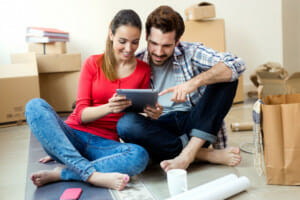 What are their benefits?
Just like many things, short term loans have both their pros and cons. Whenever you're making a vital decision, you might find it easier to weigh the options to get your answer. Therefore, here are some of the benefits you can use to make your conclusion.
Quick solutions
If you're faced with a financial emergency and you need an immediate solution, a short term loan could be just that. Many lenders offer same day loans, meaning if approved, you could receive your loan in a matter of minutes or hours. Giving you the opportunity to find a quick solution to whatever problem you may be facing.
Help to improve your budgeting skills
Managing your finances can be difficult. Nobody begins as a professional, and we all need to start somewhere. Whether you have made mistakes in the past or you're just beginning your journey, there are always chances for you to get back on track. Borrowing a short term loan and repaying the monthly instalments enables you to work and progress with your finances, therefore improving your overall habits and budgeting skills for the future.
Easy to qualify
Unlike many other loans, short term loans can be easy to qualify for. PM Loans offers loans to those with bad credit because we believe your past shouldn't impact your future and the changes you try to make. Bad credit loans offer everybody the opportunity to get back on the right path. For more information on these loans, click here.
Increase in your credit score
Your credit score plays a huge role in your daily life, whether that be in regards to your mortgage, your phone contract, or the approval or denial of a loan. Therefore, staying on top of your credit score and maintaining it as high as possible will benefit you more. Short term loans can do both: increase and decrease your credit score depending on how you use them. In order to be considered, lenders have to conduct a hard credit check. Therefore, your score may slightly fall. However, if you stay on top of your monthly repayments, your score will soon improve to a higher level than it was before.
Simple application
Short term loan applications are simpler than ever due to the increase in technology and the ability to apply online. In previous years, those applying for loans would potentially have to wait months to receive their funds if their applications got lost in the post, or were put at the bottom of the pile. However, now that lenders offer online applications, they are simpler than ever. All you have to do is fill out an online form, submit your application, and wait to see if you got the desired result.
Short term loans are not the only solution to your problems. There are plenty of other answers out there which could benefit you, without the risk of debt. Therefore, before applying for any kind of credit, ensure you have tried other options. For example, peer-to-peer borrowing, borrowing from family, or even digging into any savings you may have.