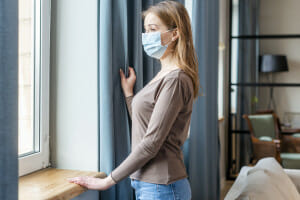 What you need to know about the new lockdown measures
From Saturday (4th of July) onwards, the lockdown rules are changing even more. But, are you up to date with what is going on? Although the lockdown rules are being eased, the rules do not apply to everywhere in the UK.
The first minister will confirm later the plans on lifting the 'stay local' travel restrictions from Monday.
To find the recent updates for Scotland click here.
Keeping Distance
From the 4th of July, social distancing does still apply. But, the guidance has changed from 2m to one-metre plus. Although this may sound confusing, it just means that you should try and keep a larger distance of 2m but where that is not possible, you are able to reduce to a distance of 1m. This way you are still keeping your distance and minimising the spread.
Super Saturday is going to be a very busy day in England especially. With the reopening of pubs, restaurants, hairdressers and many more shops, the likelihood of more and more people about is high. Therefore it is important that you understand the distance that you need to be from others.
What's Re-Opening?
Boris Johnson is allowing different industries to reopen from the 4th of July onwards after being shut down for months due to the pandemic. The reopening of these different industries will give people more freedom and slowly but surely ease them back into normal life. In addition, all businesses and venues can reopen from 4 July, except for the list below, which remain closed in law:
Nightclubs
Casinos
Bowling alleys and Indoor skating rinks
Indoor play areas including soft-play
Spas
Nail bars, beauty salons and tanning salons
Massage, tattoo and piercing parlours
Indoor fitness and dance studios, and indoor gyms and sports venues/facilities
Swimming pools including water parks
Exhibition or conference centres must remain closed for events such as exhibitions or conferences, other than for those who work for the business or organisation who run the venue.
We have put together and explained a few examples of things which will be reopening and what measures they are taking to keep guests and visitors safe.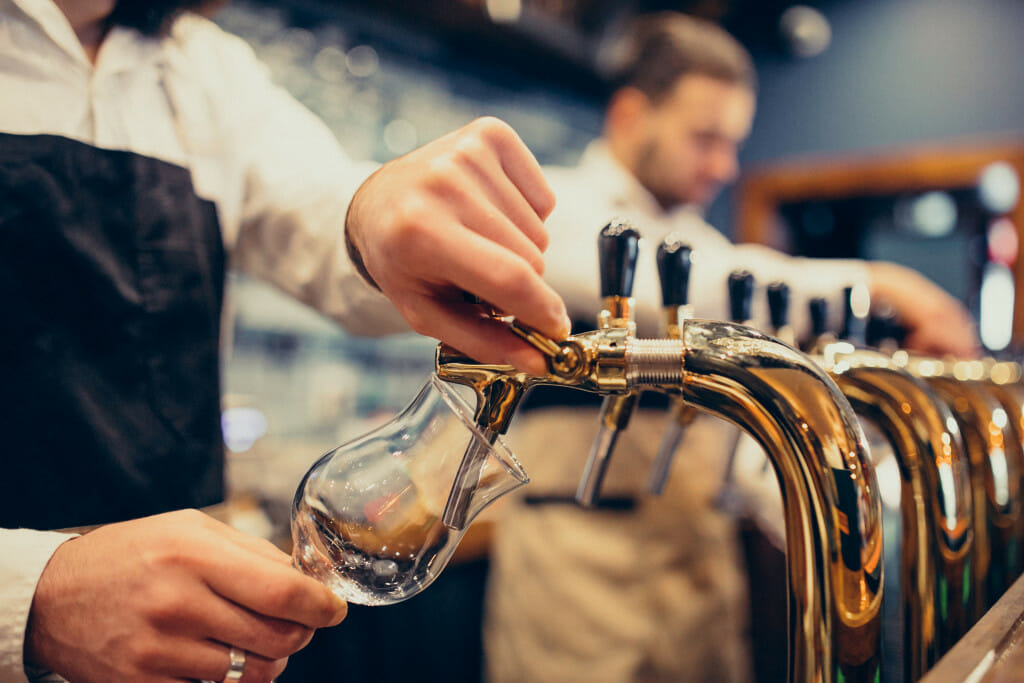 Pubs and Restaurants
Pubs and restaurants will be reopening from Saturday. Although, there will be plenty of social distancing precautions in place to ensure that they abide by the government's guidelines. This way the spread of the virus will be minimised and people will now be able to dine out.
All places will be operating with table service only, meaning you will no be able to go up to the bar and order more food or drinks. As well as this, each table will be spaced at least one metre apart from one another.

Holidays
From tomorrow most of the 'holiday industry' is able to reopen. This includes apartments, B&Bs, caravans, campsites, and hotels. Although, there is no rush as they are all able to open at any time beyond the 4th.
Despite being able to go on holiday during lockdown, holidaymakers will see a huge difference in safety and cleanliness during the upcoming months. An example of this is that some places may ask you to wear masks in communal areas. Also, there will be no minibars or buffets in hotels. Along with this, some hotels will allow guests to use mobile phone check-in.

Attractions
Amusement parks, museums, and funfairs can also all reopen from Saturday. Although, again visits to these places will be very different from what people are used to. There will be extra measures for not only stuff but also the visitors to different attractions to ensure everybody's safety.
Some changes include only allowing takeaway food options, contactless payments and screens at tills. Some attractions may also only allow you to pay for your tickets online. This way you are not holding up the queue by paying when you get there. This will decrease the risk of queueing and crowds.
Not only this but certain attractions may have temperature checks to be as careful as they can when it comes to letting people on the premises.

Personal Care
Barbers and hairdressers will be reopening from Saturday, the 4th of July. Although this does not necessarily mean that you will be able to get an appointment straight away. Most barbers and hairdressers off walk-in slots, but in this case, you will have to book all of your appointments beforehand. And due to the high demand, hairdressers and barbers already have extremely long waiting lists.
As social distancing is not possible here, your hairdresser will have to wear a visor according to the government's rules. They will not offer you any type of drink or even hand you any magazines to read during your trip. Along with this, you will be given a disposable gown which will be disposed off after use.
For more information, click here.
Our Help
With the increase in the loss of jobs or furlough schemes during lockdown, some people are short of money. If you are struggling to pay for essentials, bills or anything similar, PMLoans can help with our payday or short term loans.