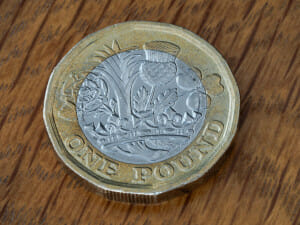 Borrowing Money During the Pandemic  
There's no doubt that these are financially uncertain times for many of us. Whether you have been furloughed, are working from home or, have unfortunately lost your job. We all feel stressed and concerned about our financial future. While borrowing money during a pandemic isn't something you ever expected to be thinking about. It is now a reality for some.  
When you find yourself in a difficult financial position it can be hard to see a light at the end of the tunnel. However, there are options available to you. Short-term loans are an option for those in need of cash quickly. The application procedure is usually online and you'll receive a decision quickly – which is great if you need the money fast. If you are considering a short-term loan here are some things you need to consider: 
Short-term loans are only to be used to bridge a gap

– if you don't keep up repayments your credit rating will be affected.

 

Loans typically last from

3

-12 months

 

Loan amount varies but typically isn't more than £1,500

 
If you are worried about an unexpected bill or unanticipated expense such as a boiler or car repair. Then a short-term loan may be the option for you. Of course, you should try other avenues first such as: 
Asking friends or family if they can lend you the money

 

Having a clear-out and selling anything you don't need to raise the money

 

Asking your bank for a short-term overdraft

 
As most people who apply for a short-term loan have been refused credit elsewhere it's important to remember you must keep up the repayments on your loan. PM Loans take into account factors other than your credit rating, you, therefore, have a greater chance of being accepted.  
 Warning: Late repayment can cause you serious money problems. For help, go to moneyadviceservice.org.uk 
Representative Loan example; Borrow £300 over 3 months @ 292% pa (fixed) Total repayment: £457.95 in 3 monthly payments of £152.65. Representative 1261% APR. 
PMLoans is a trading style of The Money Hive Limited which is authorised and regulated by the Financial Conduct Authority