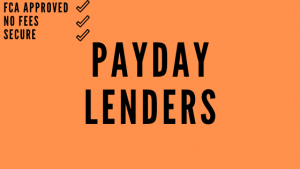 3 Ways to Identify a Reliable Payday Loan Lender
Knowing who you're dealing with when borrowing a loan payday loan lender is crucial. When dealing with money reliability is always necessary so you have that peace of mind you need. Especially since fraud is running rampant online nowadays. We at PM Loans understand it isn't always easy distinguishing the real from the fake with payday loan lenders. Don't fret though – we've got you covered. In this article, you'll be equipped with 3 ways to detect a lender's reliability.
1. Make Sure They're FCA Authorised
First things first, check the FCA register. A credible payday loan lender will be authorised by the Financial Conduct Authority. The FCA is a financial regulatory body in the UK. They aim to protect consumers and strengthen the integrity of the UK financial system and allow healthy competition between financial services. All with the interest of consumers in mind. To your favour, FCA regulations have put a price cap on the highest amount a customer should repay. From January 2015, customers never have to repay higher than double of the original borrowed loan amount.
2. Be Wary of Upfront Fees
Fraudulent lenders will require an upfront fee from you in order to get a loan from them. They'll ask this fee to be sent in a way that makes it hard for you to recover it in case you catch onto the schemes. Flee any lenders that ask you for a fee for a loan – it'll save you a whole lot of stress later. Genuine and authentic lenders won't even guarantee a loan before seeing and evaluating a full application from you. On the other hand, if you come across a legit payday loan lender that requests a fee from you, you should only be charged following your approval of the loan and the receipt of your money.
3. Check Their Website Safety
You should only share personal and financial information online with websites which URL starts with HTTPS instead of HTTP. As an FCA approved direct lender, our website is secure, double-check in our website URL. You may be wondering what difference this even makes. With HTTPS you get the certainty that your information won't be used by a phishing brand. For those of you that don't know, a phishing site attempts to steal your password or other confidential info by tricking you into thinking you're on a legitimate webpage. It's likely to end up one unintentionally because you can end up on one by simply mistyping a URL.
Seeking advice if you're unsure if your lender is credible
If you believe a lender has scammed you get in contact with the FCA immediately. Or similarly, contact Action Fraud and report the company to them. On the FCA's website, you can fill out an unauthorised firm reporting form. Contacting them can easily be done through their consumer helplines as well. Put a stop to all payments too – contact your bank ASAP. Doing this puts a stop to future payment attempts that are coming to your account. If you have any direct debits with the fraudulent lender, make sure that you've cancelled them.