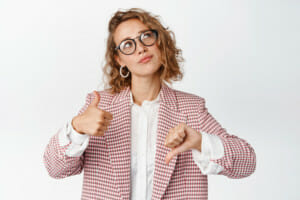 Is It Better To Use A Direct Lender Or A Broker?
The world of lending can be an extremely confusing place, especially if you don't know where to start, what you're looking for, or even where to find it. Thankfully, due to all of the technological advances within the online world, the process of finding the answers and getting exactly what you need is now in its simplest form. Borrowing a loan can be made easy in many ways. Two include using direct lenders and brokers. These are two of the top key players within the industry that allow you to borrow your desired funds at the click of a few buttons. In essence, a direct lender and a broker conduct very similar tasks in terms of finding and offering you the money you're searching for. So, what actually is the difference between the two, and why do some people prefer using one more than the other?
What Is A Direct Lender?
A direct lender is a financial industry leader who directly lends you the money once your application has been accepted. Lenders come in all different forms. Some lenders may offer smaller, shorter-range loans like payday or short term loans, and others may offer loans on the other end of the scale. When using a lender to apply, you'd work your way through their website in order to complete your application. This way, you're only dealing with one company instead of multiple, for example, borrowing through a broker.
What Is A Broker?
A broker acts as the middle body between a person wanting to borrow money and a direct lender. Despite helping you through the process, a broker doesn't actually lend you any money at all. A broker's role is to find a lender for those who apply, which means that the applicant doesn't have to do any of the work themselves. Typically, brokers are attached to a large pool of numerous, reliable lenders, meaning that your chances of approval are at a much higher rate. Not only this but applying through a broker will narrow down the risk of needing to reapply to numerous lenders, therefore meaning that your credit score is in safer hands.
Which Should I Use?
Both direct lenders and brokers have their own individual pros and cons. Whichever one you decide to use should be the most suited to you and your current financial position.
When you apply for a loan through a direct lender, you know exactly what you're getting from the beginning. In other words, if you've done your research correctly, you should already know how that specific company works and what its lending policies and requirements are. This way, you've had the option to weigh the pros and cons of multiple different lenders in order to find the best company for you. Therefore, it means you know what you're getting before the approval is made.
Whereas, with a broker, you won't know which lender has chosen you until you have already been accepted. You'll always have the option to change your mind before committing to the loan itself. However, your chances of approval are much higher than if you were to apply through a lender with specific requirements. So, if you feel as though you may not be the strongest applicant, perhaps look into borrowing through a broker.
Why Should You Use PM Loans?
Here at PM Loans, we are both a direct lender and a broker, giving everybody the best of both worlds. You can easily apply through our website by clicking the 'APPLY NOW' button located on the home page. If your application fits our requirements, it's more than likely you'll receive your funds on the same day. However, if you're not accepted by us specifically, we can find you a similar lender to offer what you need. This way, you don't have to complete numerous long-winded applications, saving plenty of time if you're borrowing in an emergency.
Before applying for any sort of credit, we advise you to take the time to visit any other opportunities you may have. This is because borrowing can be a risk. If you miss a payment or are struggling throughout your journey, you could fall into further debt.