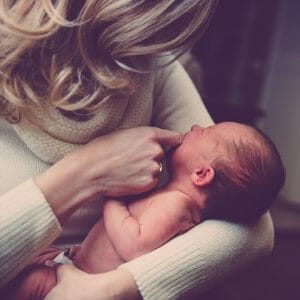 Can you afford to have a baby?
We've all heard it. If you wait until you can afford to have a baby, you'll never have one. So, we're sure that the cost of having a baby can be overwhelming. But don't let knowing that baby stuff is expensive set you back. We're here to let you know all you're entitled to from paid leave, to and free dental care.
It's a good idea to work through the financials first and to see how everything may add up. As child care isn't cheap and maternity pay doesn't last forever.
Taking time off work, what money am I entitled to?
Maternity pay
All employed women are entitled to statutory maternity leave of up to 52 weeks. As long as you've worked for your employer for 26 weeks (just over six months). If you're self-employed – you may still be eligible for maternity allowance.
Paternity pay and shared parental leave
Your partner can get statutory paternity pay, but only for a maximum of two weeks. Alternatively, if you meet the shared parental leave eligibility criteria, the mother can share her maternity leave with her partner.
Other maternity entitlements
Also, bear in mind that pregnant women can take paid time off work for antenatal appointments and are entitled to free NHS dental care and free prescriptions during pregnancy and after the baby's born. Similarly, once your baby is born you can get child benefits too.
How much will baby stuff set you back?
You'll need some cash to prepare for your new arrival. Purchases range from big things like a pram and a cot, to smaller things like nappies, blankets and newborn babygrows. All these purchases can really add up. However, you can really cut down costs and prepare for your baby on a shoestring if necessary. Many newborn items are only used for a very short amount of time, so getting second-hand bits can be a really good option.
Returning to work or paying for childcare
It can be tricky to manage on statutory maternity pay, but what about once parental leave is over? Many parents are then faced with the difficult decision of whether to both return to work and fork out for childcare or for one parent to stay at home and for the household to sacrifice an income.
Of course, there are many factors when it comes to making this decision, but these are some of the financial aspects.
The cost of full-time childcare
The typical weekly cost for a full-time day nursery place for a child under two is about £217. It's worth exploring the help that's available from the government and from employers though, which includes 570 hours of free childcare when your child reaches the age of three.
Staying in work without paying for full-time childcare
You may be able to find a way to keep working but avoid paying full-time childcare costs. All employees have the legal right to request flexible working, which could mean working from home, job sharing, working part-time or flexitime. Employers are obliged to consider your application.
Alternatively, maybe you're in a position to ask the family to help with childcare or to share childcare with local friends with children.
Getting in good financial shape to have a baby
If you're thinking about having a baby, it's a good idea to sit down and make a budget so that you've got a good picture of your income and outgoings. You can then figure out where you can trim your spending to make room in your finances.
If you can save some money, this will be a reassuring cushion for when the baby comes. A dedicated savings account and a monthly saving target may be helpful. But although some financial planning is prudent and it's a good idea to think through the financial implications of having a baby, try not to let money worries overwhelm you.
Remember that most people feel like they can't afford to have a child. But also that most parents find a way to make it work.