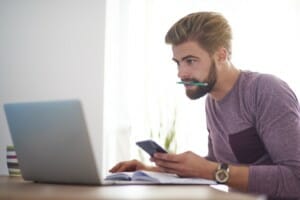 How To Make Your Money Go Further
Having your finances stretch that little bit more at the end of each month doesn't always make a huge difference, but it's enough to help us all out. Everybody has heard the saying 'money doesn't grow on trees' but there are certain points where we definitely wish it did. For a lot of people, money at the end of the month is much tighter than usual. With payday being right around the corner and essentials still needing to be bought, it can be very hard to manage. But, thankfully there are multiple ways in which you can make your money go further with just a few steps.
Find Cheaper Alternatives
Finding cheaper alternatives is one of the easiest ways in which you can make your money go further. Swapping some of your more expensive purchases for things that do the same job can be very helpful. One of the most popular ways which people go around this aspect involves swapping supermarkets. Where you choose to shop has a huge difference in the amount of money you spend while food shopping. At one end of the scale, you have more expensive supermarkets like Waitrose, and at the other, you have cheaper alternatives like Lidl or Aldi. Along with supermarkets, there are plenty of different things that you can swap in and out of your budget.
Fixing Things Which Have Broken
When something breaks, rips, or stops working we automatically think of the last resort, buying a new one. But, this is not always the case. Throwing the item out and purchasing it again can be a waste of money. We advise that you either look online for a new part, check the guarantee (if there is one), or even try and mend it yourself. For example, perhaps your favourite pair of jeans ripped and a new pair is £50, grabbing a needle and thread could fix the issue. Therefore, saving you £50 instead of replacing them. Even if you are unsure whether something can be fixed or not, it is always worth trying in case it could in fact save you a sum of money.
Try Turning To Cash Payments
With the evolution of technology and ways to purchase items, it is so much easier to spend more than we need to. Contactless and online payments are very convenient for us, but perhaps not to our bank accounts. Using cash to pay for the items we buy will enable you to get a better idea of money management. We are then able to see exactly what we are spending when we are spending and when we should stop. When physically paying with cash, we may feel more guilty if we are using it too much as we can see the cash decreasing in our wallets. Whereas, with card payments, you only check your balance once in a while when needed, therefore making it easier to spend.
If you find yourself in a situation where you feel as though you need to turn to an outside source to help, you need to consider all of the available options. Opting straight for a payday loan could be the worst decision of them all. Although they can be helpful, they can also be very harmful if used incorrectly. So, before applying to any lender or broker, ensure you are educated in all of the aspects when it comes to borrowing. For more information about payday loans or direct lenders visit our website.