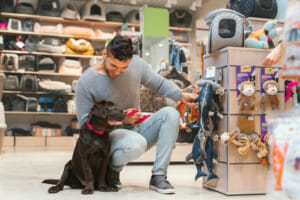 How To Save Money On Pet Expenses
Adopting a pet can bring so much joy into our lives, but despite the emotional upbringing, they can soon drain our bank accounts. Many people are unaware of the financial long-term care costs that actually arise when you adopt a pet. Bringing a pet into the safety of your own home is a huge financial risk. Therefore, before adopting, you should always consider whether or not a pet is something you can easily afford with no difficulty. Showing any signs of financial difficulties may prove that you are perhaps not quite ready yet. Thankfully, there are countless money saving techniques and tips that you can use to keep all of the costs as low as possible whilst still being of benefit to the animal itself. Some saving examples could include:
Keeping Your Pet Healthy
Many issues in an animal's health arise from unhealthy or unfit lifestyles. Ensuring your pet is receiving the correct amount of care and attention will give them a longer, happier life span. Taking your dog for a walk or letting your rabbit out of its hut for a few hours per day are both simple acts that will help the health of your pets. These acts don't have to be over the top, or excessive, but more just what you would generally expect an animal to be given. This way, the chances of your pets living a healthier lifestyle are increased, therefore preventing the chances of any vet bills being needed.
Join Pet Loyalty Programs
Typically, when you think of joining a loyalty program, you may be joining to get some sort of discount at your favourite store, sign up for email marketing, or even just to find out what's going on in the world of your chosen industry. Many loyalty programs will sometimes offer you exclusive access or free gifts every once in a while. So, who would say no to that? In terms of saving on your pets, there are plenty of loyalty programs you, as owners, can join in order to receive freebies and discounts, for example, Royal Canin.
Pet food and supplies can be expensive, so getting as much of a discount as you can is ideal. A lot of the time, owners will keep their pets on the same food for a period of time to decide whether they enjoy it or not. So, if you're making consecutive routine purchases at the same shop, perhaps looking into whether or not they have loyalty schemes is beneficial.
Put Your DIY Skills To The Test
There are lots of items that pets enjoy using, from toys to scratching posts. However, the prices aren't always as low as we would usually like. So, why don't you put your DIY skills to the test and see what you can come up with? Usually, people may create their own toys or treats for their pets as they're the easiest options. But, if you are looking for something a little more adventurous, you could even create some furniture, like a bed or a lounging area. The good thing about completing DIY tasks is that you are able to set your budget and only purchase the materials you want. This way, you are able to go as cheaply as you like, saving you plenty of money. However, it is important that you stay aware of your finances, helping you stay out of unwanted debt. 
Debt and overspending are two very serious financial issues that could cause further issues if not dealt with properly. Overspending on non-essentials may leave you with insufficient funds for the necessities. In this case, you may need to find money elsewhere. However, if you and your pet are hit with an emergency situation and you cannot afford the bills immediately, you will find yourself worrying and panicking. In this case, you could always opt for a payday or short term loan, even with bad credit. But, before applying, we suggest you do enough research on the topic to ensure you are aware of the risks and how they work.