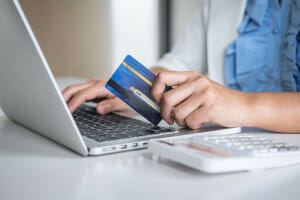 How To Save On Subscriptions
Subscriptions can be expensive, especially if you are stuck on a contract or paying full price. But, they do not need to be. Millions of pounds are wasted every year on unused subscriptions, so to make sure you are not throwing away any money, we suggest you look into how to save money on subscriptions. To make it easy for you, we have put together a few ways which you can save on subscriptions.
Look for alternatives
Looking for cheaper alternatives is one of the ways in which you are able to save money on your subscriptions. Just because you are paying for the most expensive subscription does not mean that it is the best. Whether you are looking for an alternative gym membership or tv subscription, there will always be some sort of similar platform which offers the same/similar product. If you find something which seems to be just as good, it just makes sense to switch and save yourself a good amount of money in the long term.
If you do not use it, unsubscribe
It really is as simple as it sounds, if you do not use it, unsubscribing is one of the best ways for you to save money. Instead of thinking 'I might use it at some point in the future' it is best to just cancel it. You should consider how much it is costing you in relation to how much you use it to get a better understanding of how much you could be saving every month. If you do use it, but not very often, you could consider checking how much it may cost for a single-use, this way you are able to pick and choose when you do and do not want to buy it.
Pay annually where possible
Some companies allow you to sign up to an annual subscription using their service. If you are sure that you will use something for a whole year then this could be a great option. Typically, the longer you purchase a subscription for the cheaper it may get. For example, a monthly gym membership may cost £20, whereas an annual membership might cost you £180, equating to £15 a month. Therefore, this is an alternative way you can save money without swapping for something else or cancelling. But, you need to be certain you will make use of it to avoid losing money as you cannot cancel once you have signed up.
Our Help
Budgeting is one way which can help you save money on things including monthly subscriptions. After reviewing all of your outgoings it makes it easier to see what is essential and what is not. For more information visit the Money Advice Service.
If you find yourself struggling to pay for bills or any essentials throughout the year, we can help you find a loan using the UK's largest panel of lenders. Although we do not recommend borrowing a loan, we feel as though they could be helpful when necessary, even if you have bad credit. Therefore, if you need more information, click here.