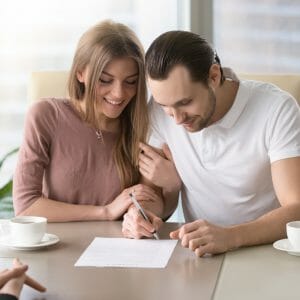 How Do I Know if I Need a Short Term Loan?
You may be indecisive about getting a short term loan to sort your funds out 'til payday. It's important that you are sure about getting the loan before you apply for it. If you need a short term loan, it is necessary that you understand why and even if you actually need a loan. To assist you here are some guidelines to help your decision-making process.
Determining whether to borrow or not
Prior to borrowing, you should consider whether you need to spend the money and the purchases/expenses can be funded through other financial sources. Not to mention, you should evaluate and consider your ability to repay the funds you're preparing to borrow.
Alternative options for getting a loan include borrowing from a friend or family member, getting a bank loan or just saving up as well.
Some purchases will appear to be necessary but aren't in reality. If the loan isn't intended for a necessity purpose, putting off the purchase could be the smarter option in the long run. At PM Loans, our loans are primarily intended for contingency costs such as
Recovering financially from an unexpected or a sudden emergency, such as a boiler or a washing machine breakdown
Unanticipated travel costs
House repairs
Medical expenses
Car repairs
You can use your loan however you'd like to, nevertheless, we do suggest that you use it to tend to necessities. If you are using the loan for several purposes, we urge you to use it to take care of top priority costs first before any other costs.
Is using savings an option?
Waiting and saving up for a purchase as opposed to using credit can cost you a lot less in the long run. You can do wonders for your finances by implementing saving into your financial strategy. Saving money each month will lead to you using less credit and decrease your likeliness of going into debt. Plus, you can earn interest on your savings when using a savings account as well. Saving the money needed to tend to your financial obligation can advantage you also. This is if you have the time to save and if it isn't an emergency situation.
Do you need a Short Term Loan?
Evaluating and weighing up all your options before choosing a final lending option is essential. This is because if you're not at a point where you need to get one yet, you can avoid taking out extra lines of credit. So, you'll get to preserve your credit without having this current situation affect it. If you believe that a short term loan would be beneficial to your monetary situation, use our online loan calculator to find the perfect loan amount and duration to meet your circumstances.