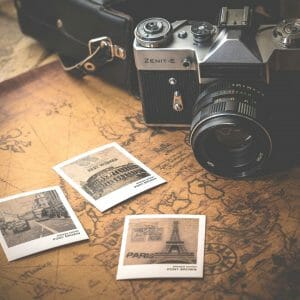 6 Travel Destinations That Will Be Huge in 2020
Finding the right place to put a pin on the map is never an easy task, even if you are a seasoned traveller. Remember when Croatia was having a moment a couple of years ago? And doesn't it seem like everyone's been to Cuba this year? It seems each year brings new popular travel destinations, and we've got some predictions on what's next.
How'd we decide? A little bit of trend data from Google Flights and Hotel Search, plus carefully scouring the globe for what's generally great—from budget to luxury and adventure.
Here are six cities that are going to be a few peoples lists in 2020.
Kauai, Hawaii
Maui has landed on its fair share of "must visit" lists, but its older sibling Kauai will have a moment in 202o. The more adventurous and rugged of the two islands, it's also lush, quiet and rural. It's popular for what it's lacking: high-rise resorts and over-commercialisation. We love it for its peacefulness and its wide variety of landscapes: tropical rainforest covers much of the island (it's nicknamed "the Garden Isle"), jagged cliffs and soft, white-sand beaches.
Kilimanjaro, Tanzania
Adventure travel is on the rise for tourists of all age groups. According to More travellers are seeking to scratch intrepid travel destinations off of their bucket lists—and with a trip to Tanzania, you'll get more than just one. Standing 19,341 feet above sea level, Mount Kilimanjaro is the highest mountain in Africa. It's a challenging trek, but hikers can ascend its volcanic summit sans ropes, climbing equipment and even previous experience (with the right guidance, of course).
Marrakech, Morocco
A trip to Marrakech is not for the faint of heart. To fully enjoy it, you'll need to embrace the chaos that is the Red City. The Medina of Marrakech is a walled, medieval city dating back to the 11th century and the Berber Empire. Get lost wandering its tangle of colourful alleyways, stopping to shop at the lively souks (markets) and bazaars. Other must-visit sites include the Koutoubia Mosque and the Bahia Palace.
São Paulo, Brazil
São Paulo is the biggest—and busiest—city on our list. The city of more than 12 million residents is Brazil's financial hub and the largest city in South America. With all that said, it's not a destination known for relaxation but gets high marks for cultural experiences and its energy. São Paulo's visitors are generally drawn to its arts and culture scene, the impressive shopping, and its high-end nightlife and restaurants.
Paris, France
There's a reason the saying "Paris is always a good idea" exists. The City of Light is undoubtedly a popular destination already. As one of the most popular tourist cities in the world, it's a frequent stop on any honeymoon, or family vacay, or backpacker's trip through Europe, and travel data suggests it's getting even more popular each year. From the Eiffel Tower to the Louvre, sure—travellers go for the art, culture, history and the food.
Bali, Indonesia
Bali is on top of travel destination lists year after year—for good reason. The Indonesian island is breathtaking and gives visitors equal opportunities to explore and relax. From its ancient temples to its mind-blowing beaches, Bali's cultural attractions and natural charm. Not to mention its food—draw millions of international tourists each year, with no sign of slowing down.