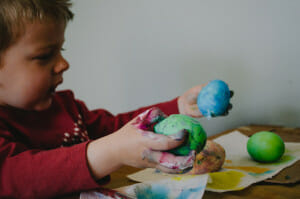 Half-Term During Lockdown – 5 Ways to Keep the Kids Entertained
With lockdown testing even the most patient parent we are now having to deal with half-term holidays. For those struggling with homeschooling, it may come as a welcome break from the stresses of teaching (teachers we salute you). However, if you are working from home too half-term presents its own problems. So, half-term during lockdown – 5 ways to keep the kids entertained, here are some ideas; 
Cooking – everybody is doing it. Now that restaurants and pubs are off-limits

 we've all become master chef

s. Why not take this opportunity to get the kids into cooking and baking. Start them off with 

easy recipes for kids

 and allow them to build up their confidenc

e. Obviously little ones need to be supervised!

 
Camping

 – Sleeping under the stars is great fun, especially while the weather is fine and dry. Help the kids dec

orate their tent and 

make sure they have torches. Sleeping outside feels exciting and with social distancing still in place having a 'sleepover' is out of the question – that doesn

't stop you and your kids though.

 
Stargazing – 

Even if you don't have a telescope, there are plenty of apps that will help you identify what's going around in the night sky above you. Sometimes, the International Space Stat

ion even comes into view, and you don't need any instruments to spot it.

 This is a great activity while you're 

camping

 or you can just 1put your jumpers on and head into the back garden!

 
Livestreaming shows – 

Blair Drummond safari park

 is currently 

live-streaming

 their keepers with the animals. Ok, we know 

it's

 half-term but this is a fun way

 to keep the kids entertained (and it's educational).

 
Make your own Lava Lamp! There are loads of scientific experiments that are child friendly. Sciencefun.org 

has some great ideas with full instructions on their site. Here 

are

 

their

 

lava lamp 

instructions

 
The most important thing is to try and have some fun! We've all been feeling the stress of lockdown but with things now easing up, it's possible to venture outside for unlimited exercise and enjoy the sunshine. Try not to be too hard on yourself and don't worry too much about popping a film on for some quiet time for yourself. As everyone keeps saying these are unprecedented time!