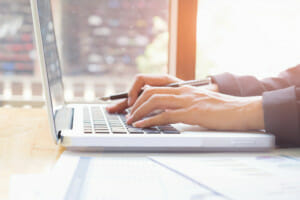 Making Money From Online Surveys
One of the most common answers people find when questioning how we can make money is taking online surveys.  They are one of the many ways that we can make money using the devices that most of us own. After gaining a small understanding of the topic, you may be searching for more answers. For example, how long do the surveys take, or how much will I receive from them? Therefore, throughout this, we will explain how online surveys can benefit you and your finances.
What Are Online Surveys?
Online surveys are forms of data collection. They are usually presented when a company or a person is seeking for multiple opinions enabling them to present statistical reasons. Some surveys are conducted in order to produce answers to support a specific cause and others are completed for general knowledge. They can be seen as an easier alternative to in-person questionnaires or other data collections forms.
Where Can You Find Them?
Surprisingly, these surveys are easy to find but difficult to suit. By this, we mean that usually companies who are offering a reward after completing will often have specific criteria.  There are plenty of websites all over the internet which allow you to find and apply to all sorts of online surveys. Some of the most common ones include Swagbucks and i-Say.  After applying to the surveys of your choice you will be quickly either accepted or declined. This will allow you to take the next steps or search elsewhere.
Remember that not all survey sites are legitimate, you could be accepted onto a survey and never receive anything in return. So, before applying, ensure you research different companies to control your own safety.
How Much Can You Make?
Each survey differs in regards to the duration, the pay and the topic. The company that is conducting or offering the survey will impact all of the aspects listed above. Therefore meaning there is no set in stone answer to how much you can make as every survey is different. Along with this, some people are able to create hundreds of pounds a month from these alone. But, this coordinates to the amount they do and how much time is spent. If you do 10 surveys a week, and someone you know does 15, they are definitely more likely to earn more.
Along with surveys, there are plenty of more ways in which we can make money easily, for more information click here.
Are They Worth It?
Surveys are a great source of extra income, who doesn't enjoy getting a small boost every month? But, they should not be relied on. We understand that you are able to make money from the comfort of your own home, and especially during the current circumstances, this is very convenient. However, with multiple sites only allowing you to interact once every six months, and others offering extremely low payments, it is not the best idea. Nobody wants to have an unsteady income which causes money worries and stress as this could potentially lead to debts. Debt can be very difficult to escape, but here at PM Loans, we can help you get your hands on a sum of money that could potentially benefit you if used correctly. To learn more, click here.