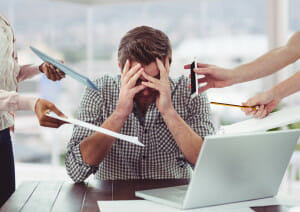 Coping With Unexpected Bills…
Being hit with any kind of unexpected bills or debts can be very stressful, especially if you have no plan or route to follow.  Unfortunately, unless you have prepared and previously made an effort to consider the chance of unexpected bills, you may find yourself struggling in this position. Coping with these situations can be hard as they tend to hit us when we least expect them, and typically when we can least afford them. Although there are no specific ways to avoid the bills, there are plenty of techniques which we can use in order to make it a little easier.
Cut back on your daily expenses
Cutting back on your daily expenses enables you to build up some cash allowing you to pay for unexpected bills. Although it sounds difficult, there are actually multiple ways you can do this without noticing much of a change. Some ideas include planning your shopping trips and even using coupons.
On average, according to the Office for National statistics a UK household spends around £592.00 a week, equating to over £80 a day. Relating this to the average UK weekly salary of about £585.50 per week (£31,461 annually) proves that spending is higher than income. Depending on how many members of your household provide an income will also affect this amount. But, if your spending is higher than income, you will find yourself approaching some sort of debt.
Prepare for future unexpected bills
As mentioned above it's best to have emergency savings for situations like this. Building up money in an account will allow you to have something to fall back on if necessary. This will therefore begin by minimising your stress levels. If you have faced any kind of unexpected bills in the past you will understand the use of emergency savings. But, if not we advise that you take a look into how to progress as being prepared for difficult situations always relieves the extra pressure.
If you have just been hit with an unexpected bill or debt it will be difficult for you to build any kind of savings as you need to focus on the repayments. Therefore, do not put too much strain on yourself and just focus on the present.
Coping with the financial stress
Struggling with financial stress can cause serious damage to our mental health. If you find yourself in a position where you cannot afford to pay an unexpected bill, here at PM Loans we can help. We offer emergency short term loans to those who have no other options, enabling you to pay the debt and then gradually repay back the loan. Although, we advise you to search for other alternatives before applying for a loan as they could cause further financial issues if used incorrectly.
If you are still searching for help, visit the Money Advice Service.