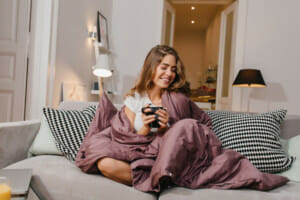 Heat Your Home On A Budget This Winter
Nobody wants to be uncomfortable in a cold home this winter. Trying to keep up the cost of a warm home can be very difficult, especially if you have a tight budget. As we move further and further into the colder months you will start to feel the outdoor temperature decreasing as the days go on. As the nights get darker and our homes get chiller our natural instincts are to opt for something which provides heat. But, without thinking this habit could become something overly expensive. Therefore, it's your decision as to whether or not you crank up the heating and slowly drain your bank, or efficiently maximise the heat in your home without spending more than you wish. Below we have provided some ways in which you can keep the warmth in your home without overspending unnecessarily…
Minimise The Heat Loss Through Windows
Heat loss through windows is one of the biggest financial problems in the winter. In fact, according to a UK's windows specialist, this is where 10% of heat is lost. Therefore, it's essential to reduce the statistics in order to obtain low costs on your utility bills. But, how can you do so?
Choose The Right Curtains
Curtains play a huge part in minimising heat loss by limiting the movement of the heat between the outdoors and indoors of your home. However, in order to see the best results, you need to ensure you are making the right choices. All curtains will have an impact on the amount of heat lost, but, as expected insulated curtains will provide better results.
Set A Schedule
One of the most effective ways to save money whilst heating your home is to carefully schedule the lighting. Opening your curtains once the sun has risen will enable your home to fill with natural light and heat, then closing them just before the sun sets will trap the heat in.
Invest In Double Glazing
Despite this being more on the pricey side, it could definitely save you money in the long run. The trapped air in between the two panels of glass acts as an insulator, meaning that the temperature in your home is less likely to decrease.
If you are tired of trying multiple solutions to fix your cold home, double glazing could be the answer for you. Here at PM Loans, we can help you get your hands on the exact windows you're searching for by providing payday loans, even to those with bad credit scores.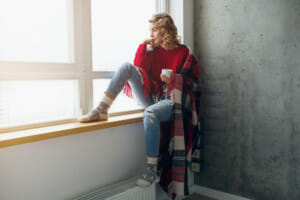 Use Timers
Using timers on your radiators allows you to control how much energy you'll be using in your home. If you set the timer for the exact times you will need any kind of heat, you will find yourself with lower bills. Therefore, saving your bank account and the planet at the same time.
On And Off
As much as we love the thought of a warm home throughout the winter, your heating doesn't actually need to be on at all times. You can set a specific time using the clock on your boiler for when your heating should come on and go off again. For example, most people prefer it to come on right before they wake up and turn off again after they leave the house.
Set The Right Temperature
Being a nice temperature is what we all look for, we don't want to be too hot or too cold. Therefore, finding the perfect middle ground is your aim. You can set the temperature using a thermostat which can be adjusted at any time. So, if you get too hot or too cold at any given moment, you are able to change your current environment.
Make Use Of The Valves
The valves are found on the side of your radiators. They help control the hot water which enters and leaves the radiators in your home in order to keep you warm. Therefore, allowing you to personalise the temperature in each room being heated.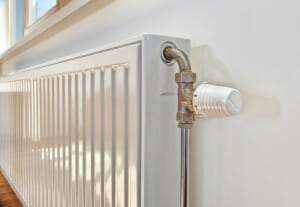 Eliminate Draughts
Draughts can cause a huge impact on the temperature of your home in the winter. As you will probably know, even the smallest draught can somehow be felt a mile away. Consequently, it's essential to eliminate every trace of cold air which is entering your home when uninvited.
Identify Where The Draught Is Coming From
Unfortunately, draughts can actually appear in many places we wouldn't even consider. Some of the most common ones include:
Chimneys
Door Frames
Letterboxes
Pipework
Wall Cracks
So, how can we prevent them?
Invest In A Draught Excluder
Draught excluders act as exactly what they sound like. They often are strips of material that are placed or inserted into a door frame to prevent any unwanted air from flowing through. If you have a small gap at the bottom of your door, using one of these will obstruct the air from travelling through, keeping your home more insulated.
Fit A Letter Box Cover
Have you ever noticed your letterbox blowing open when a large gust of wind passes by? Thankfully, there are plenty of solutions to this problem. Letterbox covers prevent the draughts from entering your home whilst adding some sort of decorative feel to your door. So, it really gives the best of both worlds!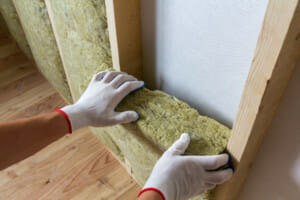 Staying on top of your winter to-do list is just as important as anything else throughout the season. In fact, ensuring your health and safety in regards to the cold temperatures should be prioritised to avoid any unwanted illnesses. Hopefully, our tips and tricks will help your finances and you as an individual throughout the upcoming months.