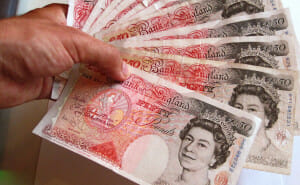 How To Save £250 in 6 Months
Budgeting and building on your savings can make a ginormous change to your financial wellbeing. Here are some advantageous but simple methods you can put into practice so that you save £250 in 6 months whether it be for a rainy day or just for entertainment purposes. Putting these methods into practice in the long term will result in you saving a lot more than £250. So take note and reap the benefits of the following tips:
Double-Check Existing Bills/Subscriptions
Cutting subscriptions that you aren't or are barely using is an excellent way to save. Subscriptions are pretty much available for anything nowadays, music, tv, online gaming, audiobooks – you name it. Before we know it, we can find ourselves with a plethora of subscriptions to pay for at the end/start of a month. Not to mention, when it's set up via direct debit, we sometimes may not even notice the bill draining our account. Checking and cancelling any that you aren't using can enable you to get a step closer to having £250 put aside.
Skip That Takeaway!
Takeaways are a common treat, especially on Fridays after a long week of hard work. Skipping that take away may be hard at first as it may be a favourable part of your routine. However, you could have it every alternate week. Or you could even save by doing things like not buying drinks from the restaurant/takeaway and have drinks/water or at home or buy a multipack of drinks to get bulk savings. Even collecting your order instead of having it delivered can result in good savings over time as you don't have to pay the delivery fee.
Look Out For Student Discounts (For Students)
Being a student in the decade of 2020 isn't very cheap. Student discounts come of great assistance to your finances in this time period. Student discount savings allow enable you to enjoy some of your favourite food from some of your favourite food spots at a discounted price. When buying individual meals, it may not seem like you're saving a lot at times. However, in full the savings add up to high amounts in the long run.
Tactical Meal Planning
Planning and preparing your work lunch is a super-effective way to jump-start your budgeting strategy. It's regular to set money aside for food costs every month. However, planning your meals permits you to have a more precise amount on how much to place aside monthly. Additionally, shopping at budget food stores enables you to purchase your best-loved foods. Thus, you can still appreciate some of your favourite foods without having to further settle your budget.
Try A Loyalty Scheme
Loyalty schemes and cards allow you to save cash from some of your favourite shopping places. Points are earned after each purchase via a loyalty card or app. These points are redeemable for an item that would normally have to be bought. Once you're trying to be economical with the sum of cash that you're expending on food, these are extremely helpful. From time to time, there will be offers where you can acquire extra points, for example with double points for purchasing twice a week.
Use A Jar
Having contactless on our cards can result in us making more payments than necessary just because of its simplicity. Especially with Apple/Google Pay on our phones, leaving our wallets & purses at home isn't always an effective way of avoiding temptation anymore. Using a jar is a good alternative to technology-based saving. Placing change and notes into it daily will soon add together, thus allowing you to save £250 or even more with little effort if you stay consistent at it!
Analyse Your Budget
In order to have money to save it's quintessential that you're aware of where every penny is going. After understanding your income and outgoings you're more able to delegate money into savings that would usually get wasted on something that isn't a necessity. Creating more detailed budgets as a result such as a weekly budget will make you more proficient in saving and financial management. Try setting this as a goal as you'll feel empowered after taking your power back over your finances.